You just invested countless hours and resources to finalize the design print of your new metal part.  Now you need to confidently select a Tool & Die shop to design and build tooling that will deliver your part to print AND within the scope of your project's goals.
Here are important factors to consider straight from Ultra's experienced Toolmakers, Die Designers and Manufacturing Engineers to guide your selection process.
QUALITY MINDSET
Tight tolerances and other part specifications won't be met during metal stamping if a Tool & Die shop is cutting corners during the building of the die components.
*Ultra's CNC programmers utilize our 3D VISI-Design Software to correctly program the correct tools and specific operations for our NINE CNC MACHINES.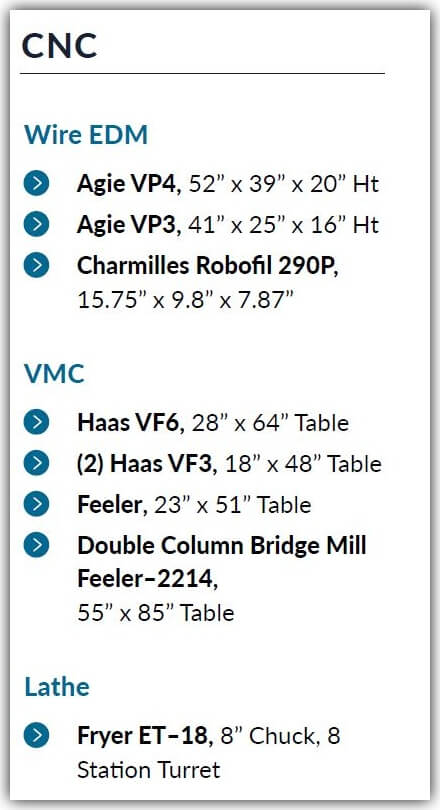 *Wire EDM Machines have the technology to perform even more precise and tighter operations than other CNC equipment.   Ultra's THREE EDM'S can cut through extremely thick material.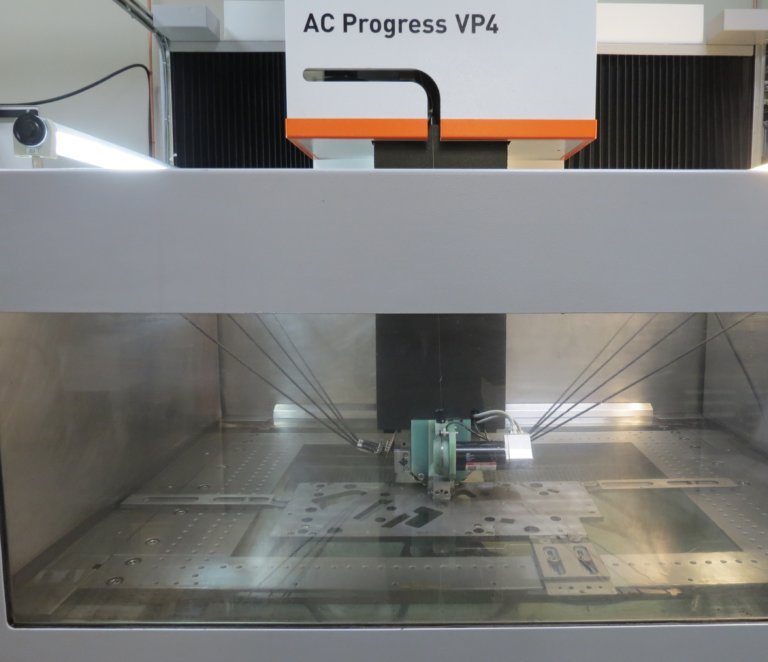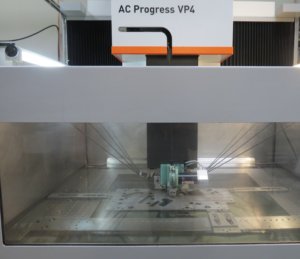 * Quality continues to Ultra's in-house Stamping operations with audit checks to ensure tooling dies are performing as designed.  We evaluate both the metal part and the tooling die at 1st piece inspection and at scheduled intervals throughout production at all of our 13 STAMPING PRESSES.  Issues can arise in a die, and with this proactive approach, we can identify problems and fix them quickly before significant downtimes are experienced.
*We have ISO 9001:2015 Certification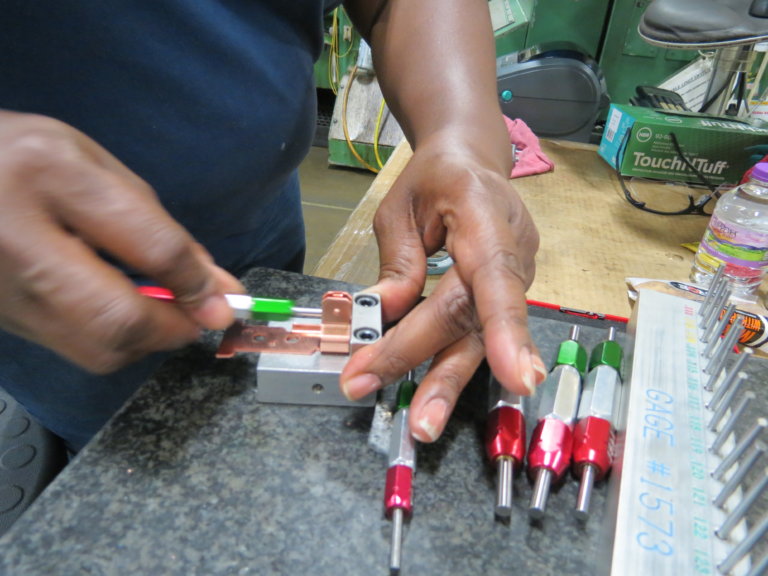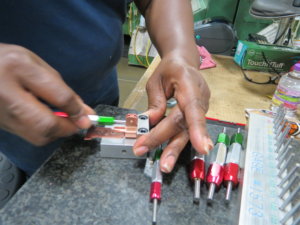 ON-TIME DELIVERY
Metal parts are key components for OEM's and they can't afford to wait for late parts.
*Ultra's in-house stamping presses provide the ability to easily test tooling dies before full production begins.  There's no shipping back and forth of the tooling die; saving valuable time and money.  And if needed, modifications will be promptly handled.
*Our in-house services again provide a cost and time advantage with Ultra's Die Maintenance capabilities.  These services are focused on preventative care to extend a die's performance and longevity.  And die issues in the stamping press can be addressed immediately compared to waiting days for service.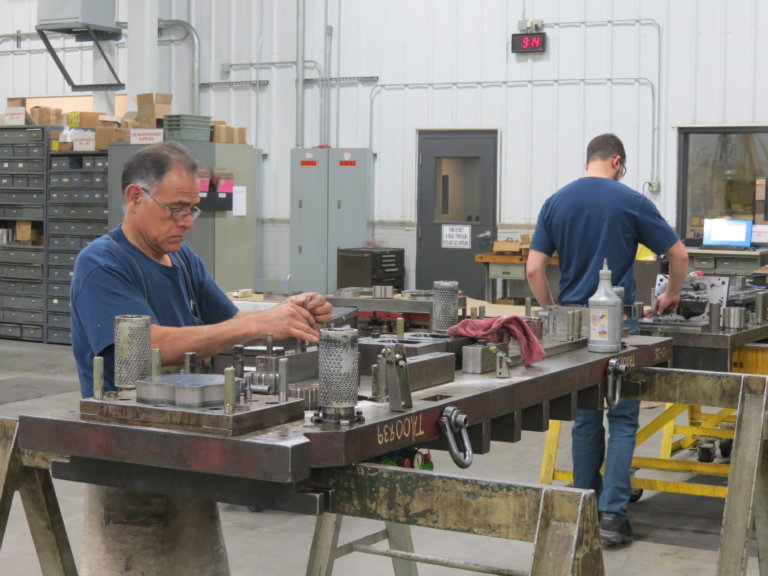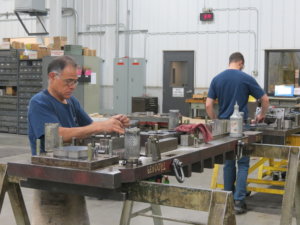 CURRENT CUSTOMER LIST 
There needs to be physical evidence that a supplier can accomplish what they are stating can be done.   Determine if you are looking for a shop that specializes in a specific industry or has experience with multiple industries.
*Go ahead and request examples of various customers they have designed and built tooling dies for along with the finished metal parts.
*Go see their tool building services in action to better understand the equipment and their expertise.   You are welcome to visit Ultra's organized and efficient facility located near Milwaukee, Wisconsin.
*We serve the following industries:  Recreational Vehicle, Energy, Automotive, Battery, Industrial Automation, Fitness, Lawn & Garden, Power Equipment, and Military.
*Ultra's tooling dies have produced a large metal part, 31 ½ inches long and 54 pounds, to a smaller metal part that is two inches with in-die assembly.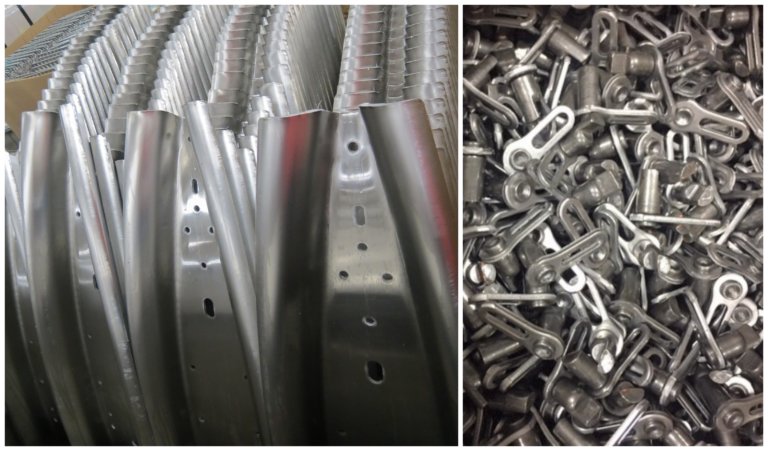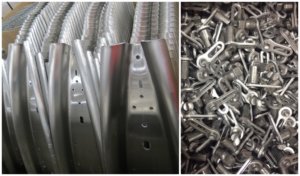 FULL-SERVICE SHOP
Understand what services a Tool & Die shop all provides.  Each service that isn't in-house involves more time and money to select and communicate critical part information.   Consider the hassle it involves coordinating all these services separately.
*Ultra has a Fabrication Department that handles prototyping needs.
*Ultra has Die Designers that are former Toolmakers creating innovative and robust tooling dies.
*Ultra has a Stamping Department that it utilizes technology to control and monitor operations.
*Ultra has a Value-Added department that provides secondary services including assembly, inspection and packaging services.