Designing a metal part is a detailed and multi-faceted project that is often driven by time and budget constraints. As you finalize every tolerance, angle, and design feature remember to also select the proper finish for your metal component. You likely do not have the time to completely research the pros and cons of the different finishes. Make it easier on yourself and utilize Ultra's manufacturing engineers that have been working with various materials in this industry for more than 25 years. We review your selected finish at the quote stage and provide recommendations as needed that move you one step closer to meeting your cost, delivery, and performance goals.
Here we provide a brief overview of the advantages and disadvantages of both e-coating and powder paint coatings. Finishes are critical to the appearance and performance of your final part as they enhance corrosion protection and improve resistance to wear and tear.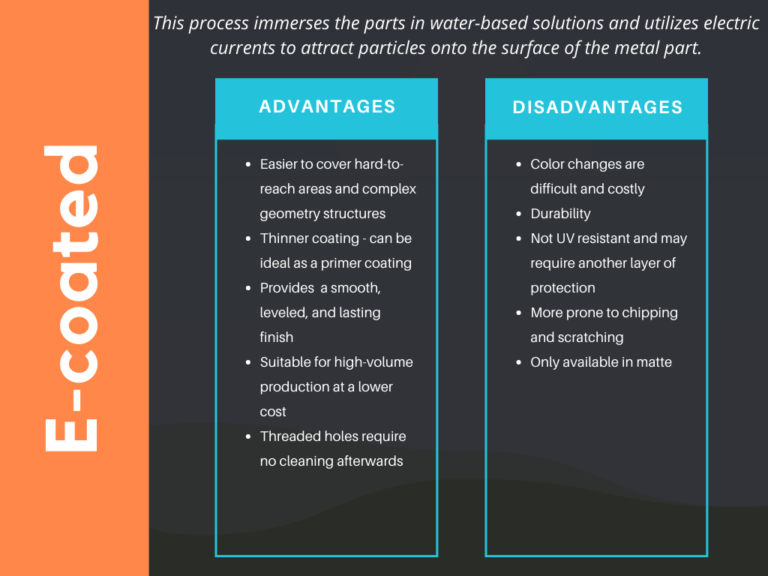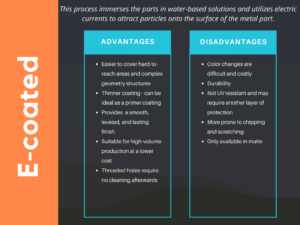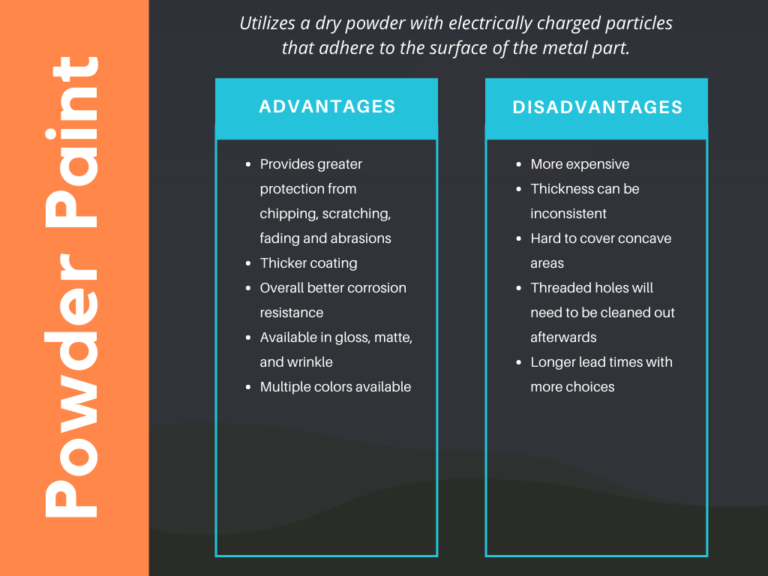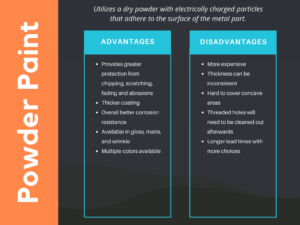 Ultra's Value-Added department provides detailed visual inspections to ensure the coating on your metal parts meets industry standards. This involves looking for possible chips, abrasions, and scratches that can arise after the coating process. Then custom packaging is completed per your requirements for guaranteed delivery of defect-free parts.