Types of Metal Stamping Services Include:
Bending
Blanking
Deep drawing
Coining
Curling
Hemming
Ironing
Piercing
Cutting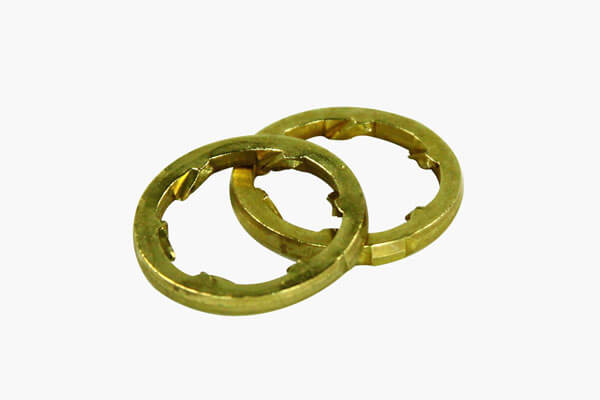 Achieving Tight Tolerances Metal Stamping
Collaborative discussions with the customer helped Ultra fully understand the functionality and features of the thrust ring. It was identified that the part's tabs required a tight tolerance of no more than .062" to achieve correct alignment with threads during the multi-assembly process.
Read more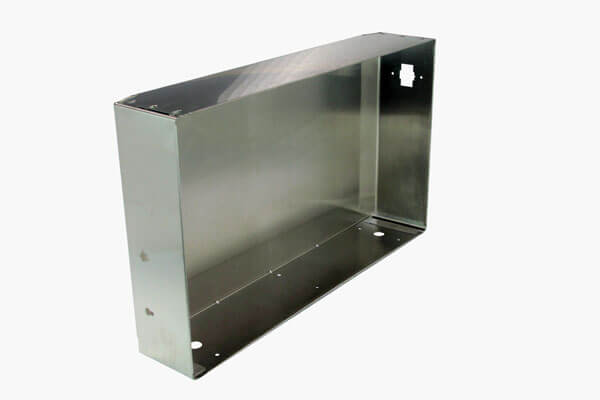 Achieving Manufacturing Cosmetic Standards
This stainless steel part is metal stamped in our 800-ton press using a 144-inch progressive stamping die that successfully removes sharp edges and cleans the surface areas.
Read more