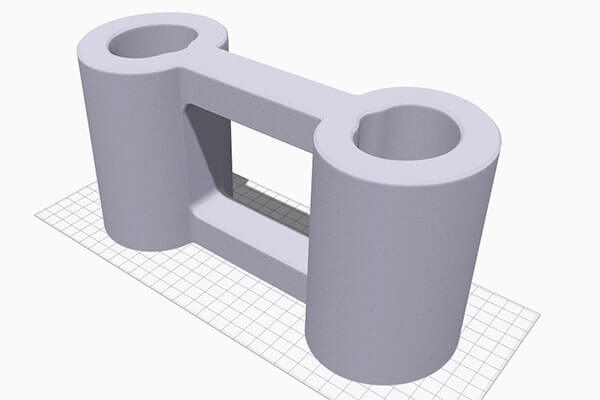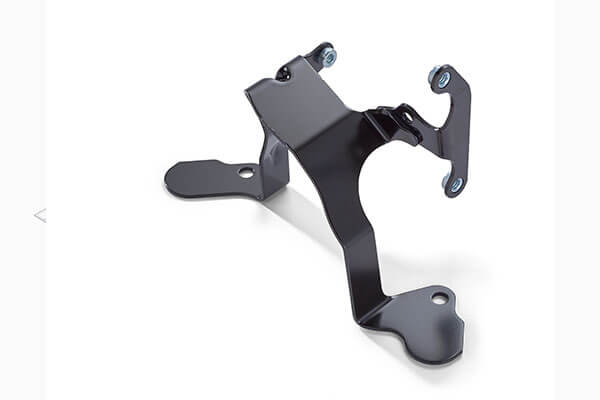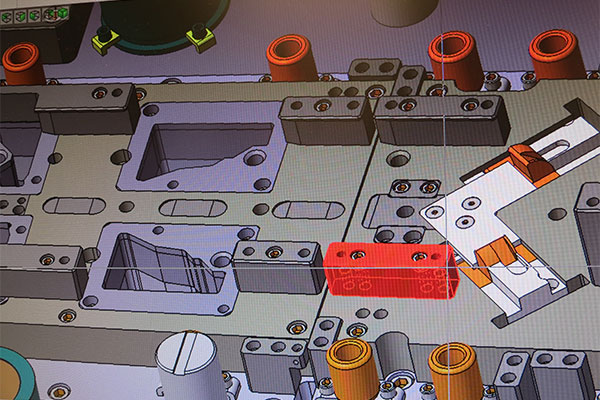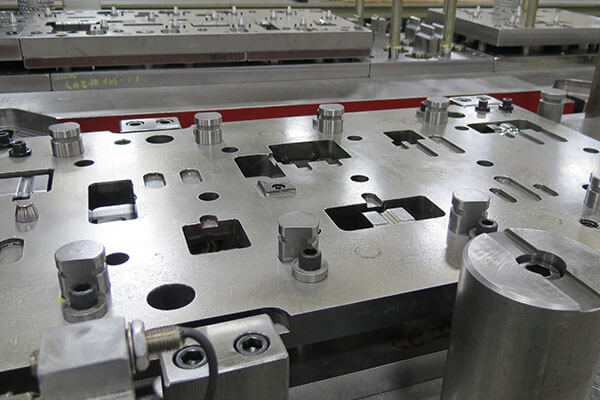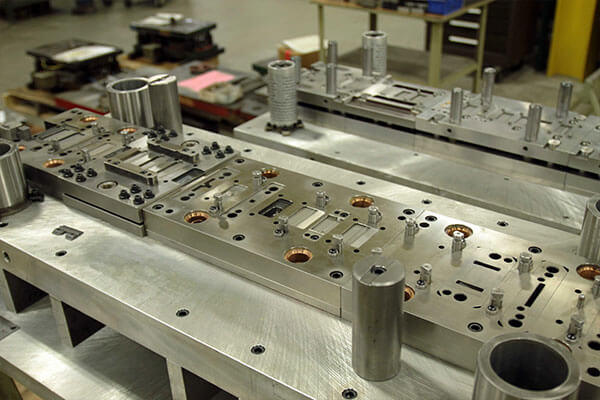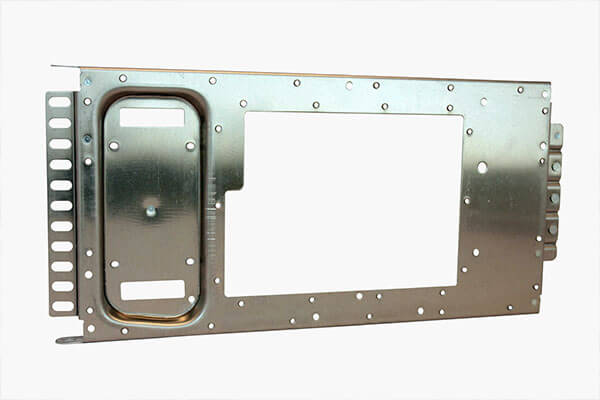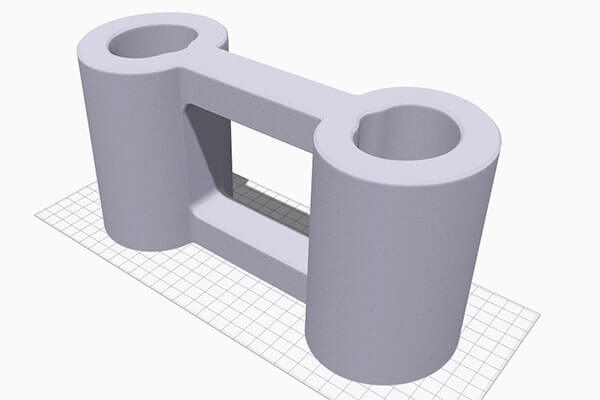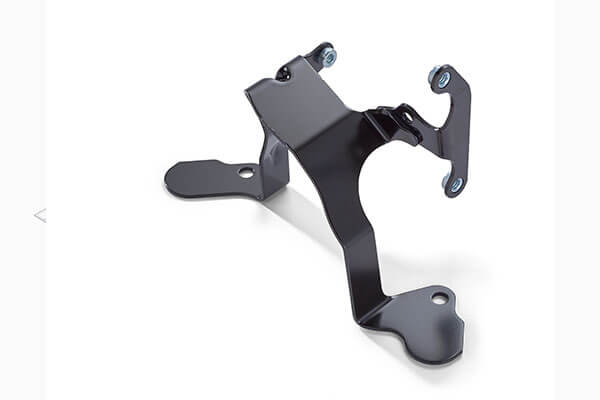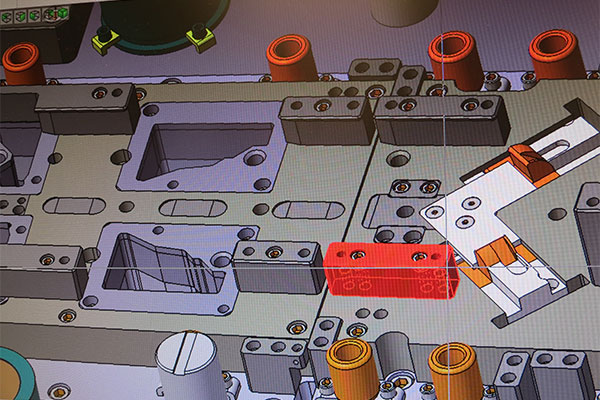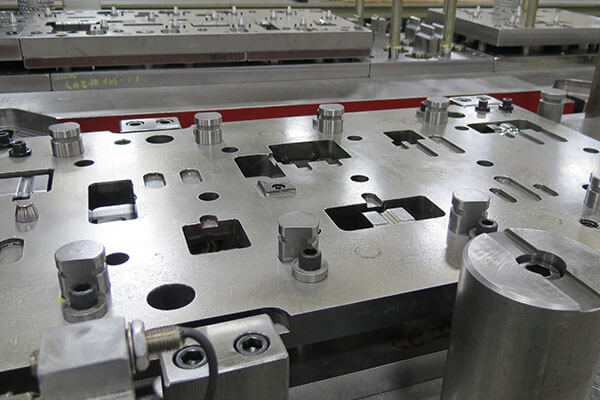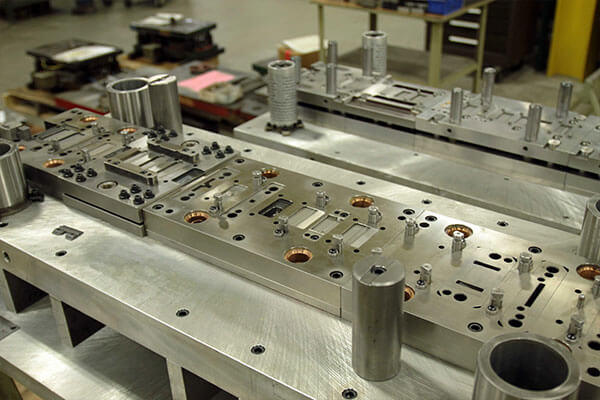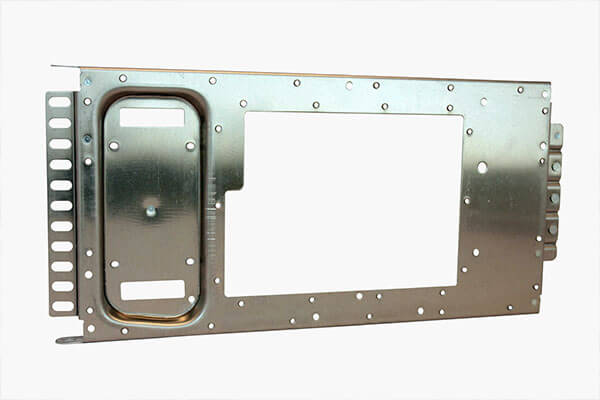 Design single-hit and progressive dies
Design customized fixtures and gauges for in-house processes.
Provide comprehensive assistance from estimation to design
Design customized tooling for prototypes.
Evaluate production operations and identify methods to improve functionality.
Reverse engineering utilizes design software and Faro Arm technology
Die Design Commitment
Designing is a highly technical process that requires patience and attention to detail. It is our hands-on manufacturing knowledge and emphasis on innovation that sets our design team above the others. A die is a valued investment and our goal is to design a robust die that consistently produces high-quality parts.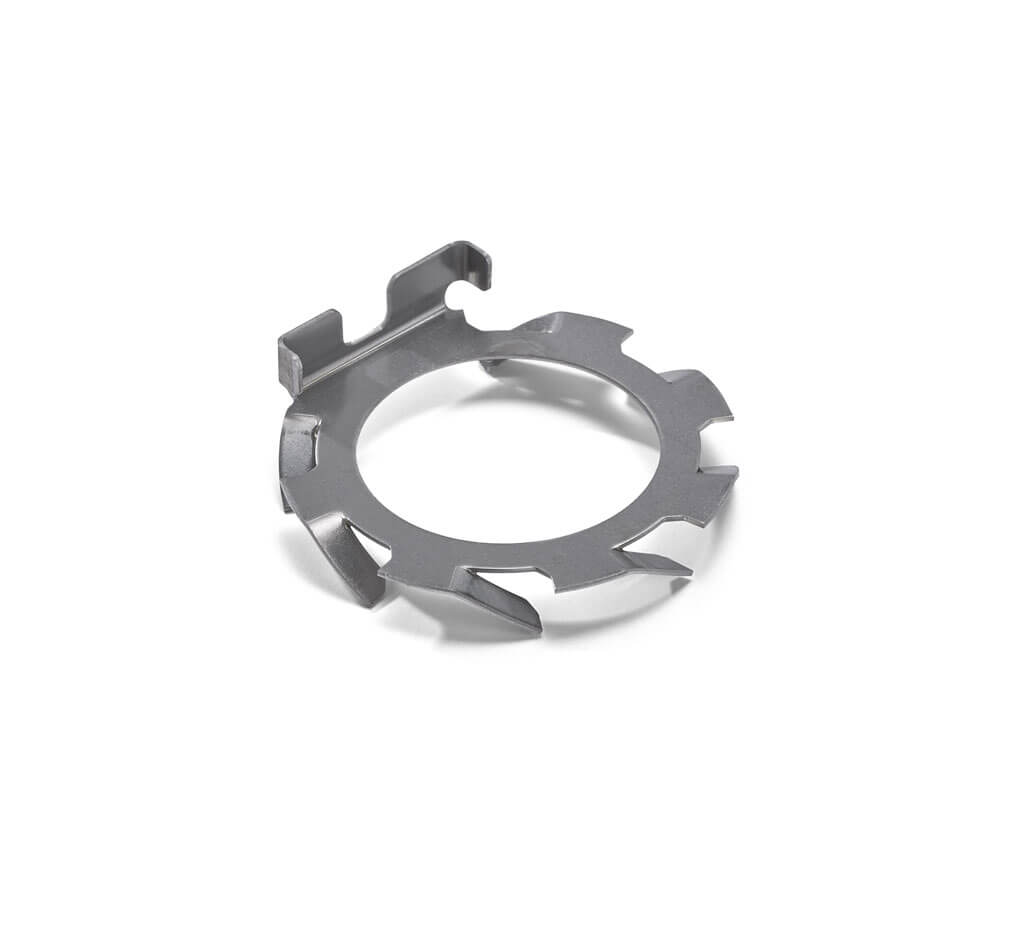 Metal Stamping for Lawn and Garden Equipment Manufacturer Case Study
Tabs on a lock washer were not forming correctly, causing continuous frustration and part assembly delays. The tabs needed to be redesigned to deliver the correct force and maintain the washer's locking feature.
Read more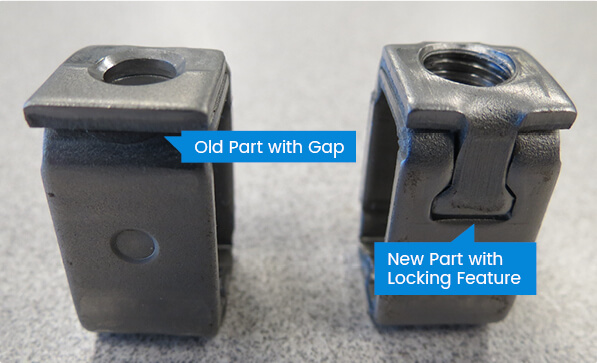 Streamlining Production and Improving Quality Case Study
A box lug was both mis-performing and slow to produce. A collaborative redesign introduced a new locking feature, correcting thread alignment and improving overall part quality. Plus a switch to a progressive die combined a number of operations into a single, fast production process.
Read more