Sensor technology is utilized in every metal stamping die that we design and build for OEM's and for production completed in one of Ultra's 13 stamping presses. Sensors protect the stamping die and ensure its functioning properly during operation, and during set-up and removal of the die in the stamping press.  This technology establishes a more controlled production environment that will consistently deliver high-quality metal parts.
The purpose of the in-die sensors are to REDUCE and ELIMINATE the following issues.
Stamping Die Crashes
Rejected Metal Parts
Downtime
Quality Issues
An experienced team of Die Designers, Toolmakers, Press Operators, and a dedicated Automation Technician are responsible for establishing and applying sensor technology during stamping to protect your most valuable production asset – the metal stamping die.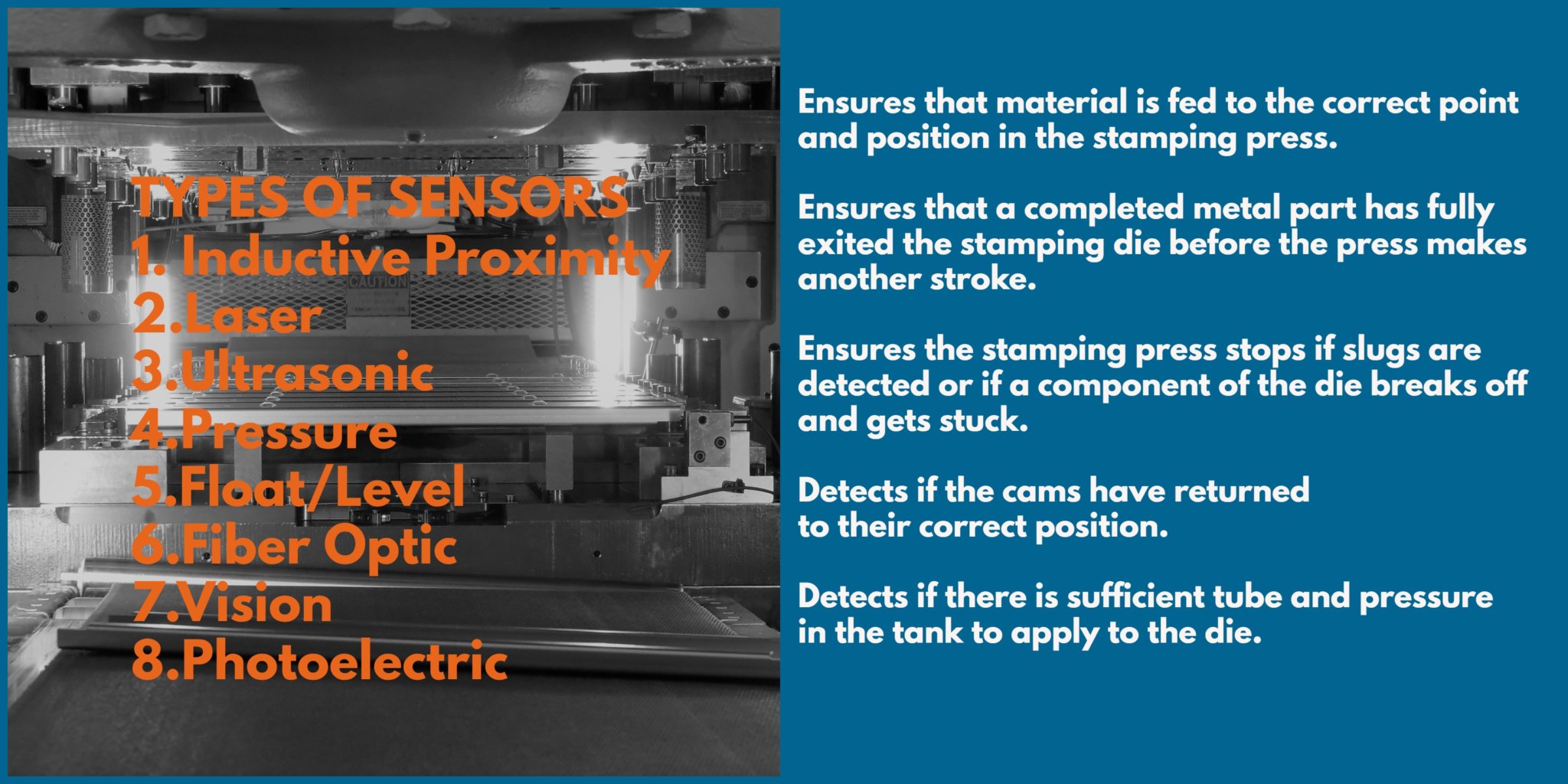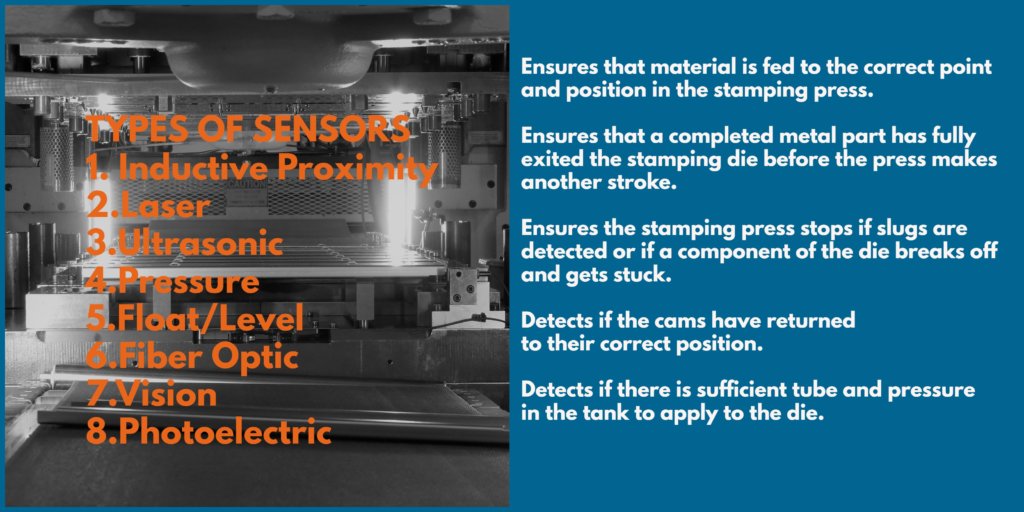 Here's an exclusive look at a few of the sensors utilized in our progressive stamping dies.