Shaft and lever metal components assembled in stamping press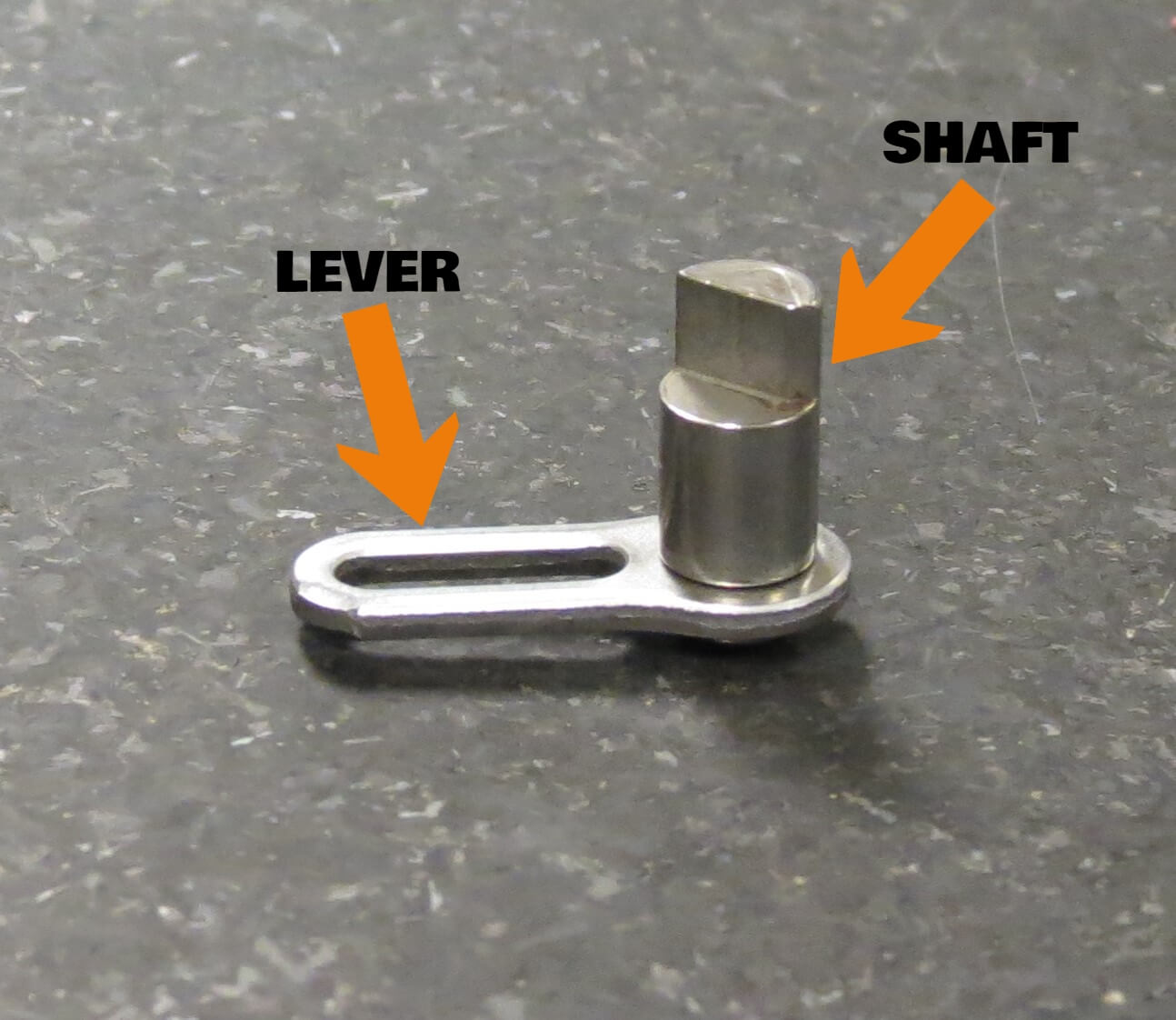 This two-piece metal part, a decomp, is an engine component in power equipment.
What two production initiatives reduced production costs and lead times?
Moved the shaft component that was originally manufactured as a sintered metal piece to a cold-headed piece with a pre-certified supplier selected by Ultra. This produces the shaft more quickly and at a lower cost. It also strengthens the shaft and eliminates fracturing issues during assembly.
Perform assembly of the lever and the shaft in a progressive stamping die compared to utilizing secondary operations. Both the die design process and the building of this progressive stamping die were completed at Ultra's manufacturing facility. This included a die-try out in the 100-ton press to ensure the process from set-up to the final stroke in the stamping press was ready for full production.
Here is how this metal stamping process is completed.
1. The lever piece is metal stamped in our 100-ton press.
2. Bowl feeders located on the stamping press align and feed the shaft components into the progressive stamping die for assembly.
The throughput for this production process is 3,400 parts per hour.
In-die assembly during metal stamping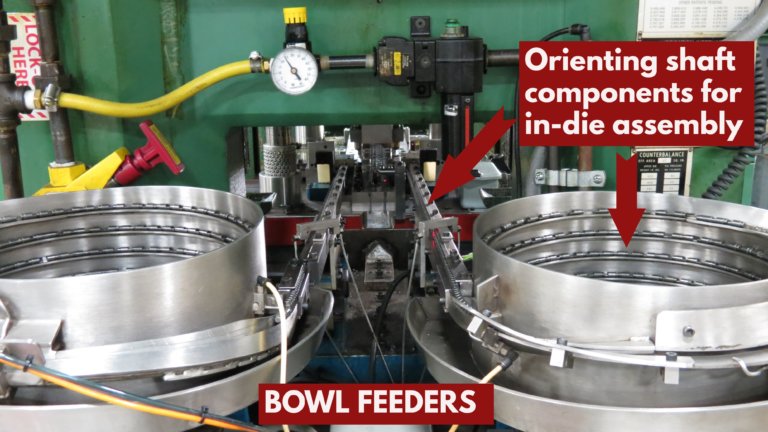 And see for yourself this metal stamping process in our 100-ton press.
To verify that this decomp meets its specifications we adhere to strict quality inspections at the stamping press.
Set-up: Measure four parts in a row
First-piece inspection: Measure 10 parts in a row
In-process: Measure four parts in a row every 30 minutes
Perform regular push-out checks to assure that the decomp is securely swagged in place and will not fall apart during operation.
This manufacturing process also improved consistency, quality and precision to continuously deliver metal parts that meet design specifications. Our current production totals for the decomp is 650,400 in 2020.