The only source of knowledge is experience – Albert Einstein
This statement rings true as Ultra recognizes its 51st year in operation this month. It means for more than half a century, our leaders and employees have been open-minded to technology, new industry practices and the changing needs of customers.
Ultra began as a Tool & Die Shop in 1969, and today our services include Metal Stamping, Metal Fabrication, Die Design and Value-Added Operations.  This growth has been supported by high-quality equipment; and even more importantly hard-working and innovative people.  In every area of Ultra, you will see our experienced employees sharing their knowledge with the younger workforce that is aiming to balance technology and automation with standard manufacturing practices.
An anniversary is a perfect opportunity to highlight the various departments that deliver metal parts and tooling dies from design-to-production for our customers.
ESTIMATING TEAM:
Matt and Ken lead this team with a combined 50 years of toolmaking and metal stamping experience.  And recently, Justin joined Estimating from the Tool Room and he brings 19 years of manufacturing experience.  They analyze your part's print and look at everything from tolerances to material selection so it can be successfully manufactured with Ultra's equipment.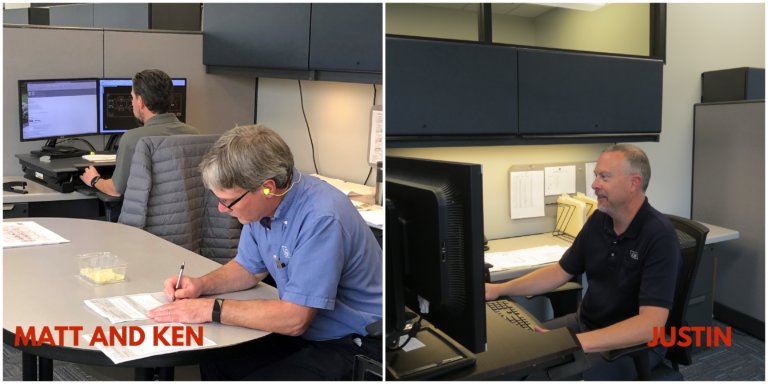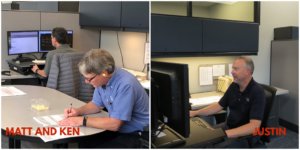 STAMPING TEAM:  
This group is managed by Steve who has worked at Ultra for 25 years.  He and the Stamping Lead, Rob, coordinate 13 different stamping presses that utilize a variety of progressive tooling dies.  It takes 19 employees to keep our stamping operations high-quality and productive.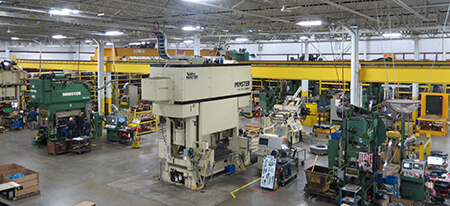 DIE DESIGN TEAM:
This team consists of Ron and Tim with decades of design experience from paper prints to 3D technology.   With former tool building experience themselves they know what will and won't work in a tooling die; saving customers time and money.  It is then up to our CNC Programmer, Felicia, with on-site manufacturing experience and a recently completed technical degree, to set-up the correct operations in the CNC equipment to match these robust designs.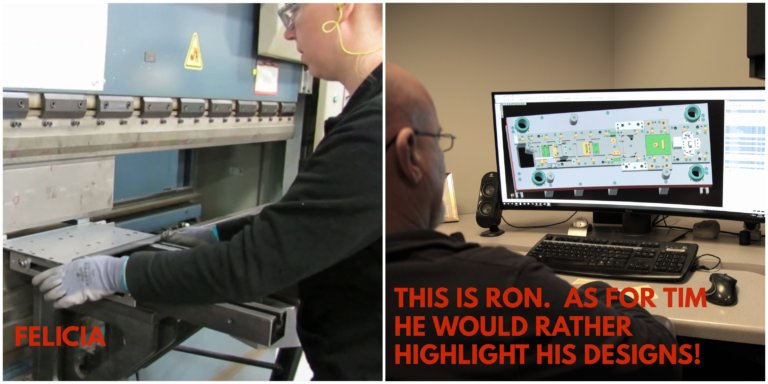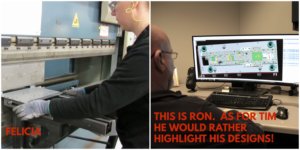 TOOLING TEAM:
The Tool Room is managed by Bob with more than 30 years of experience in the Tooling Industry.  He oversees everything from our Tool Building services to Die Maintenance.  He leads a team that includes seasoned to emerging Toolmakers and Apprentices.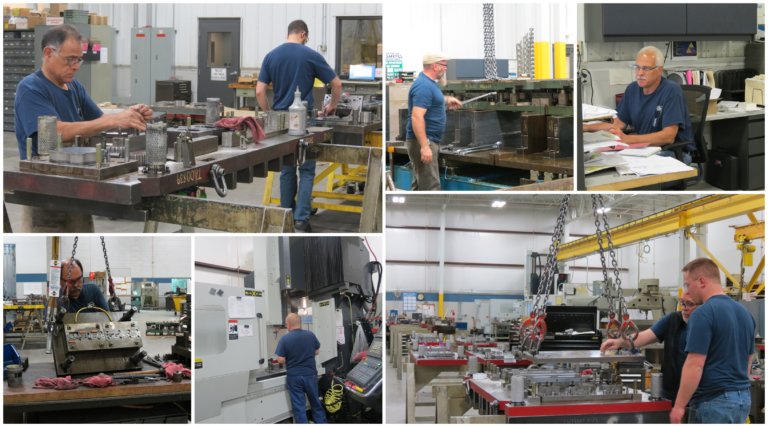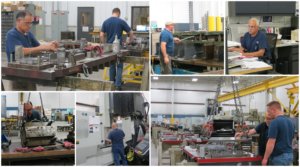 FABRICATION TEAM:
This smaller team is led by Paul with 20 years of service at Ultra.  Along with Kurt, they are a hard-working and talented team that complete various projects from prototyping to full production on-time.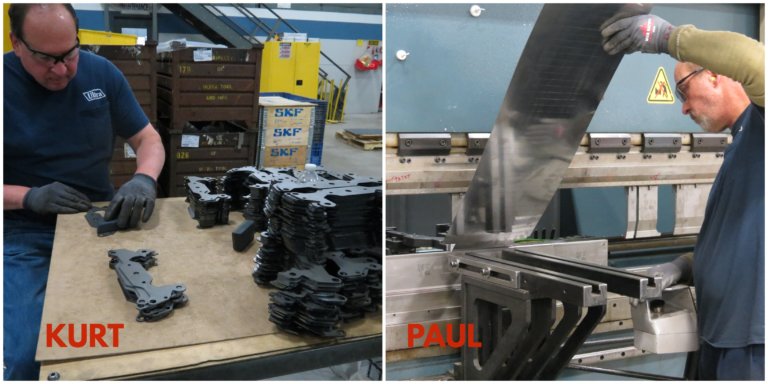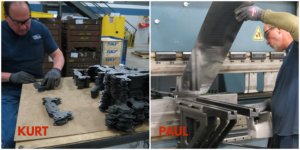 VALUE-ADDED TEAM:
The multiple operations of Value-Added are managed by Bruce with support from two leads, Jenny and Vicki.  Together they oversee 25 people that assemble, inspect and package metal parts from varying industries.  They have their hands on millions of parts that Ultra manufactures!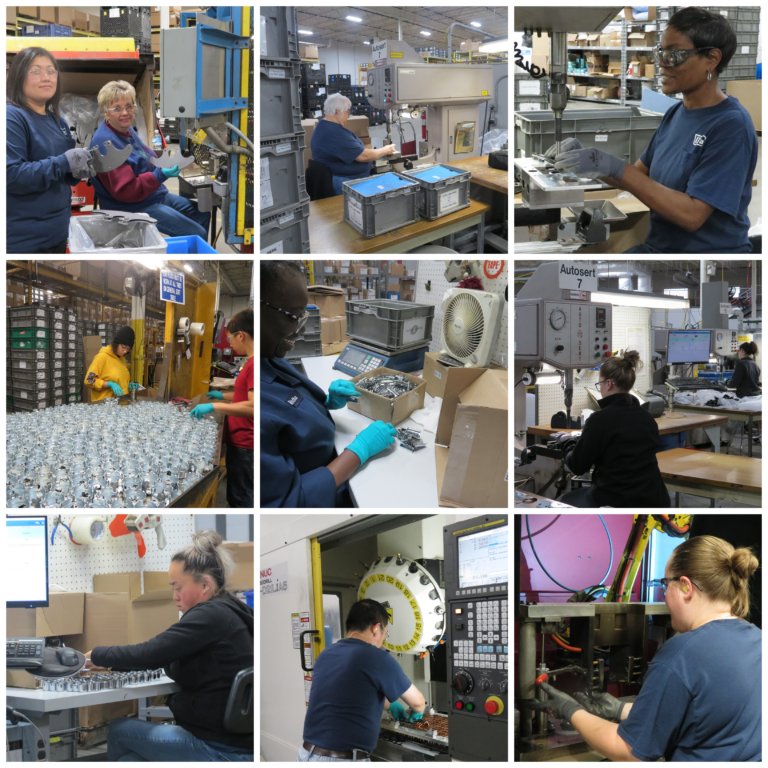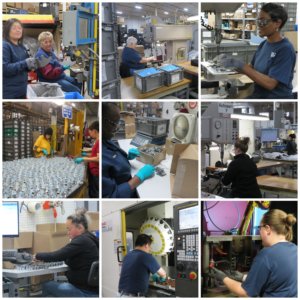 PRODUCTION TEAM: 
Joe schedules, Justin manages suppliers and Becky purchases materials to keep operations running smoothly so that on-time delivery needs are met.  Daily meetings establish the goals for the day and a detailed ERP system keeps everyone notified of upcoming projects.


AUDIT TEAM:
These are some of the most detailed individuals you will meet and their in-depth knowledge of each part is a great benefit on the production floor.  Using computerized equipment and hand-held gauges they can measure almost anything!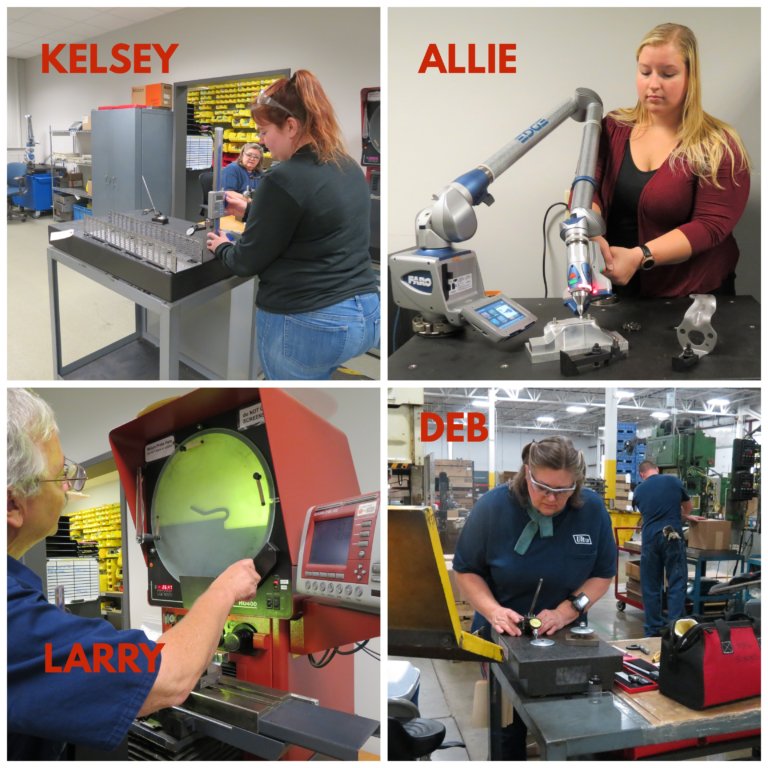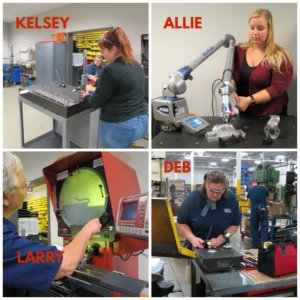 SHIPPING/RECEIVING TEAM:
They prepare and track shipments, receive deliveries and move inventory.   Of course, it's fun to keep them on their toes with rush orders and issues that are out of their control like a Midwest snowstorm!