Employee Testimonials
We have gathered employees' insights and perspectives to help you understand why working at Ultra is rewarding and the right place for you! Our supportive, team-based environment focuses on results and ensures you have the training and tools you need to succeed.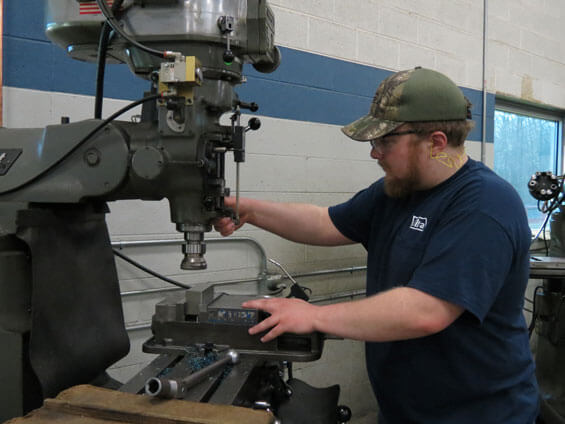 Joe, Tool Room Machinist
Ultra Tool has a great team atmosphere especially in the tool room. We focus on working as a team to make sure everything works smoothly – from our tools to our projects.
Ultra takes care of their employees with events such as company cookouts. They offer a very comprehensive benefits package.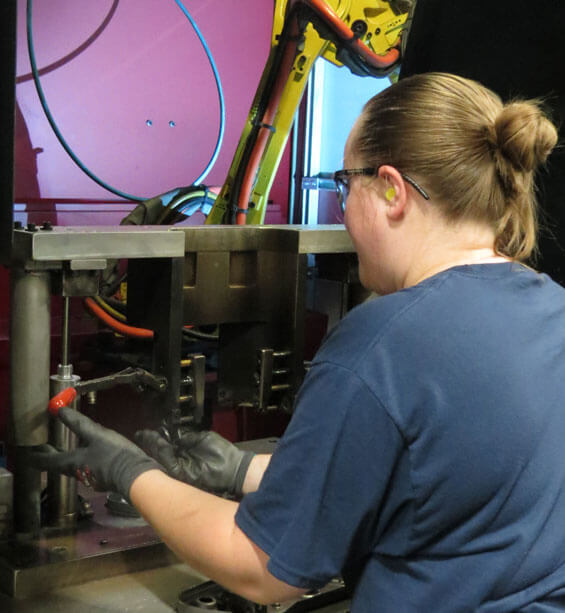 Loni, Value-Added Process Technician
Ultra Tool gives me the opportunity to be productive. I enjoy working with my hands and having visible results at the end of the shift. And I can see a path to grow and advance at Ultra Tool.
The company's concern for employees shows in their benefits package and it kicks in faster than other companies. They encourage us to take care of ourselves with special programs like 'Commit to be Fit' that reward your participation with prizes and time-off.
Welcoming all experiences at Ultra
Our in-house Training Center for Advanced Learning offers all employees the opportunity to learn about metallurgy, tool and die techniques, plant safety, manufacturing processes and the latest technology. Our focus is to help team members build new skills and become key contributors to the Ultra team. Current employees are provided with continuous training focused on new manufacturing and safety processes.
We've built our core values into our daily interactions with customers and co-workers.




New to Metal Stamping, Tooling and Metal Fabrication?
We welcome students and recent graduates to join the Ultra Tool team. Develop new skills and continue advancing your career.
I didn't want to work at my previous job for the rest of my life and wanted to improve my skills, so I went back to school at WCTC. I want to make things with my hands, so this is a great fit working in the tool room at Ultra Tool.
Joe S.
Military Veterans
Your service supported us, and we give back by providing opportunities for you to put your talent and determination to work with a great team.